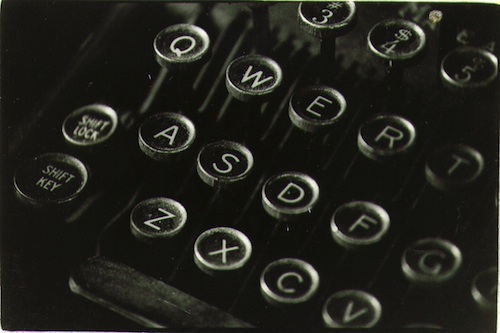 They say that those who can, do, and those who can't, teach. Yet these great novelists show that a teaching career is entirely compatible with success and critical acclaim. Each of these renowned and respected novelists started their career as teachers and, in some cases, even used their experiences as inspiration in their novels.
10. William Golding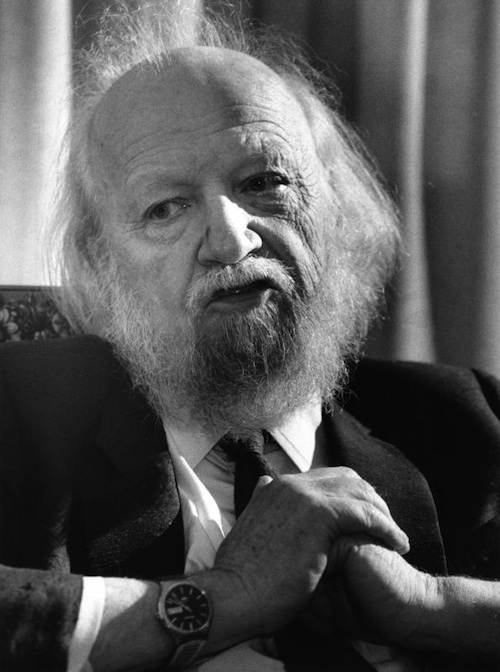 Born in 1911, William Golding is world famous as the author of the chilling novel Lord of the Flies, about a group of marooned schoolboys who descend into savagery. Lord of the Flies (published in 1954) was his first novel, and it was followed by multiple other works, leading to him becoming a Nobel laureate and Booker Prize winner. However, before his literary success allowed him to become a full-time writer in 1961, Golding earned a living as a teacher of both English and Philosophy at Bishop Wordsworth's School in England. His experiences with the mayhem that occurred when freedom was given to his teenage boy students, coupled with his military service, inspired him to write his ever-relevant story of civilization crumbling.
9. John Robert Fowles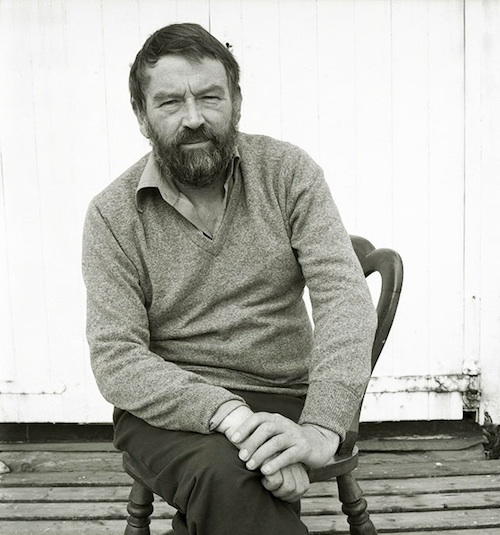 After the paperback rights to his first novel, The Collector, were sold for one of the highest prices a debut novel had ever received in the early 1960s, John Fowles was able to write full time, going on to pen such novels as The French Lieutenant's Woman and The Magus. But before he became one of "the 50 greatest British novelists since 1945" (according to The Times), Fowles taught. He took on a role as an English teacher in Greece in 1951 and returned to England in 1953, where he took a position at St Godric's College, a London all-girls school.
8. Anthony Burgess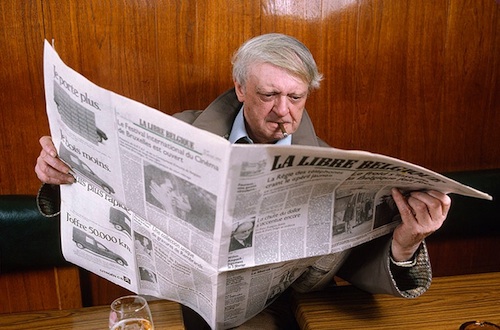 Another author famous for a dystopian work, Anthony Burgess is the author of the powerful and disturbing A Clockwork Orange, as well as many other novels, including Earthly Powers and the Enderby series. Upon leaving the army in 1946, Burgess found work teaching speech and drama at a teacher training college before taking on English Literature at the Banbury Grammar School in England. With this experience, he moved on to teaching in Malaysia (then Malaya) with the British Colonial service, which provided the setting for his first trilogy of novels. Moving on to Brunei, he continued to write, eventually retiring and moving back to England after he collapsed while teaching in 1959. Thankfully, he had his writing to fall back on.
7. Chinua Achebe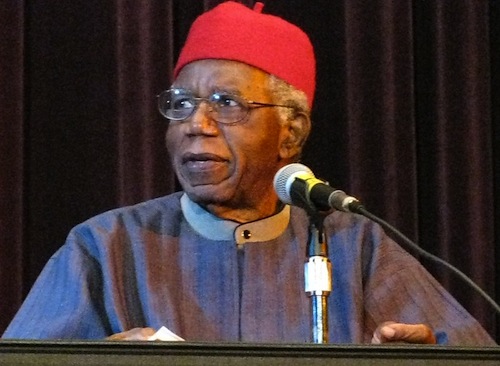 Chinua Achebe is not only an author, but a critic, poet and, of course, former teacher. His first novel, Things Fall Apart, is modern African literature's most widely read, with more than 8 million copies sold and editions in an astounding 50 languages. But before earning such widespread acclaim, Achebe found himself (by sheer chance) in the classroom. He graduated from Nigeria's only university in 1953 and took a position teaching English at a run-down school in the town of Oba on a friend's suggestion. The area around this dilapidated building is often thought to be the inspiration for the "evil forest" in Things Fall Apart.
6. George Orwell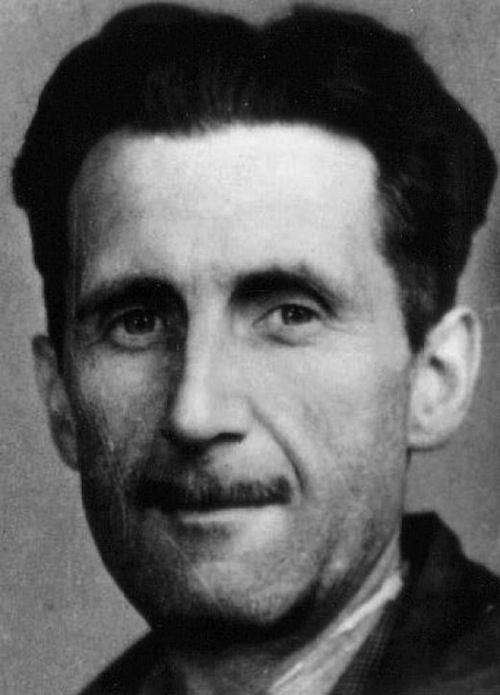 Eric Arthur Blair, the man behind the famous pen name George Orwell, is well known for politically charged novels such as 1984 and Animal Farm. Indeed, his name has even been turned into an everyday word – "Orwellian" – as testament to the enduring relevance of his work. While he had been a regular contributor to various magazines, his first novel had not yet been published when he began working as a teacher in 1932. Down and Out in Paris and London hit the bookshelves in 1933, but he still took on another teaching job the following year. His career in the classroom was cut short in 1934 when he contracted pneumonia, but he used the experience of teaching in London to inform his work in progress, A Clergyman's Daughter.
5. D. H. Lawrence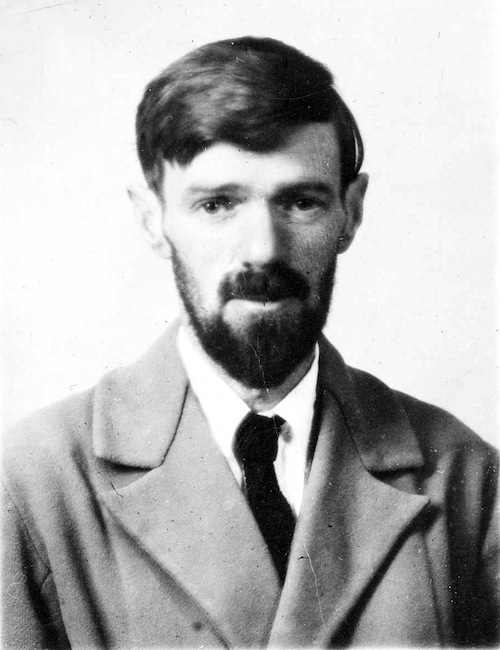 D. H. Lawrence's scandalous descriptions of sex meant that when he died in 1930, mainstream society considered him little more than a pornographer. But posterity has better taste, and now Lawrence is recognized as a talented and accomplished novelist. Lady Chatterley's Lover, The Rainbow and Women in Love (amongst other works) examined and revealed how industrial surroundings affected relationships, and to Lawrence that included sex and sexuality. After serving as a pupil teacher at a school, he received his teaching qualification in 1908 and began teaching in a Croydon school. His first novel, The White Peacock, was published while he was teaching, and a year later he left the profession to work as a full-time writer.
4. James Joyce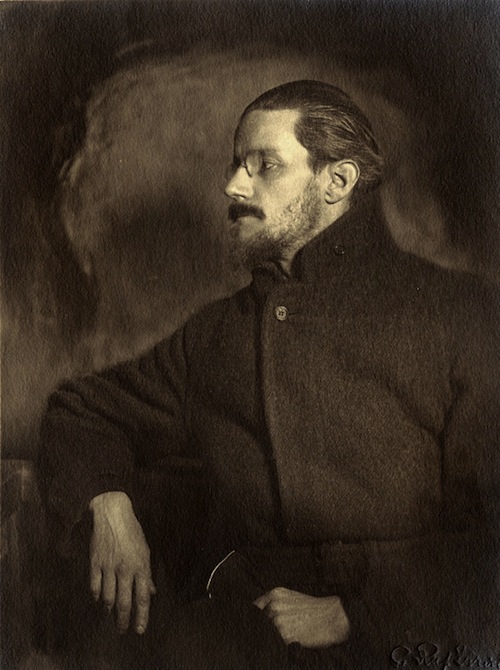 To some a visionary and to others incomprehensible, James Joyce is revered as a groundbreaking and influential 20th-century novelist, with all of his great works of fiction based in and around Dublin, where he was born and raised. An accomplished student at both school and university (where he studied Italian, French and English), Joyce began sporadically teaching in Dublin in 1904 after a failed attempt to study medicine in Paris. He continued teaching when he moved abroad to Austria-Hungary and then Trieste, where he lived and taught for ten years. His first novel, A Portrait of the Artist as a Young Man, was not published until 1916, yet it was his masterpiece Ulysses that would cement his place in the canon of European literature.
3. Aldous Huxley
Often spoken of in the same breath as George Orwell when discussing masters of the dystopian novel, the author of Brave New World actually taught Orwell for a year when he had a position as a teacher of French at Eton. An Oxford graduate, Aldous Huxley needed to pay his father back for his college education, and so took the teaching position. Apparently he wasn't particularly good at it, especially when it came to disciplining students; maybe the subliminal lessons and order imposed upon children in Brave New World while they were sleeping were phenomena he would have liked to see in reality!
2. H. G. Wells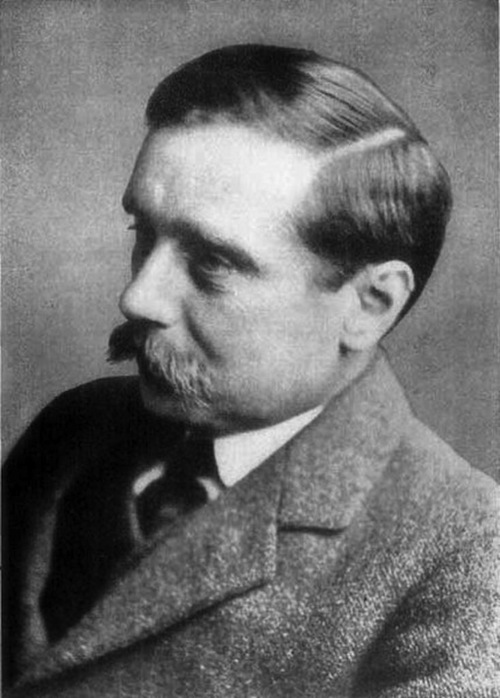 Although primarily known as one of science fiction's early authors, H. G. Wells was prolific in many genres, including depictions of ordinary English life. In his early life he spent several years as a "pupil-teacher," receiving an education while teaching younger students. He then continued to teach when he wasn't studying for himself, going on to gain formal qualifications and working at Henley House School in 1889. He was interested in both the sciences and humanities, and covered a startling range of themes and areas in a career that lasted nearly sixty years.
1. Charlotte Bronte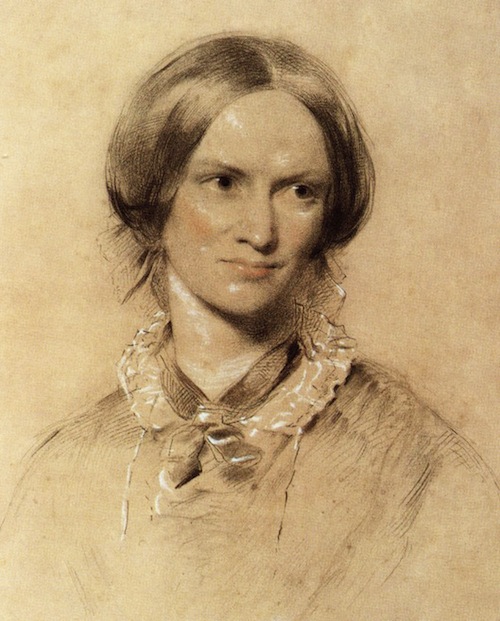 The eldest of the famous literary Bronte sisters, Charlotte Bronte is best known for her first novel, the gothic romance Jane Eyre, which was published in 1847. Prior to this publication, Bronte had worked in a number of teaching roles, both in return for room and lodgings at a Brussels boarding school and as a governess for a variety of families. This first-hand experience served as a knowledge base for the setting of her debut novel. She went on to write several more novels, with at least two more – Villette and The Professor – drawing upon her teaching experiences.